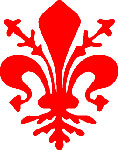 From 00.00 UTC of 01 May 2012 until 23.59 UTC of 31 Aug 2012.
ARI Section of Florence organizes the marathon dedicated to the band of 50 MHz which is open all radio amateurs. From this page you can access your online logs for the management of the marathon. To Join, request your personal userID and password by sending an e-mail to
maratona50mhz@gmail.com
containing the following data : CALL, Operator Name, WWLocator and the category of participation.
The log function is already working, in order to allow users to test it, but log entries will be cleared at the beginning of the marathon.
Info:
http://www.arifirenze.it/maratona/index.php?page=0